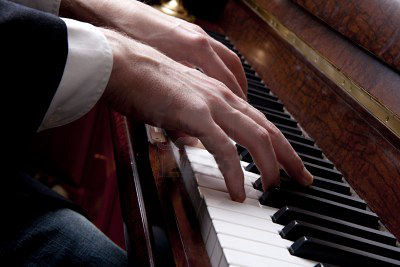 Looking for a way to make your wedding, party or event extra special?  Live music is definitely the answer!   It can help transform your event from ordinary into extraordinary.  The unique energy of a live performance can create memories that will last a lifetime!
Live Music Options
There are many live music options available.  From solo artists to larger bands covering just about any style of music you can think of.  Sometimes a classic rock band fits the bill.  Other times a high-energy dance band is most appropriate.  Or maybe something like Caribbean steel drums or Flamenco guitars.  We can even provide string players or harpists.  For some events you might want mellower background music that won't interfere with normal conversation.  But other times you'll want the band to put on a show and get you and your guests up on the dance floor!  I found this article on music preferences interesting:  https://www.eou.edu/keol/dj-blog/four-different-types/ .
Customized Live Music
At SHO Productions we're great at customizing entertainment packages for our clients.  We're always open to any entertainment requests you might have.  There is a live music option at just about every budget range.  So we'll provide you with the best option for your price range.  We also offer DJ services along with sound systems and lighting.
Contact us at any time for a free, no-obligation quote.  We're always open to any questions or ideas you might have.  We'll work with you to help make your event the very best it can be!   Contact us at:  860-571-0234…..or email us at:  info@shoproductions.com  —   www.shoproductions.com